Anna is Suffer City's Operations Manager, in charge of scheduling, billing, and administrative details for members.

She also coordinates Suffer City events, organizes off-site appearances, and manages business-to-business relationships.

Anna directs the merchandise sales and fulfillment process both in-studio and online, while serving as a lead member on the Merchandising & Creative Design Team.

She will likely be the first person you meet at Suffer City, and when she's not servicing your membership or helping to make your fitness dreams come true, you can find her in her favorite type of session: Move, at her favorite restaurant, Flower Child, or enjoying her endless honeymoon with her husband Gunner and their two dogs, Chapo and Norman.

Anna is a graduate of Arizona State University's Class of 2019 as well as a graduate from Gilbert High School; and your Suffer City Operations Manager.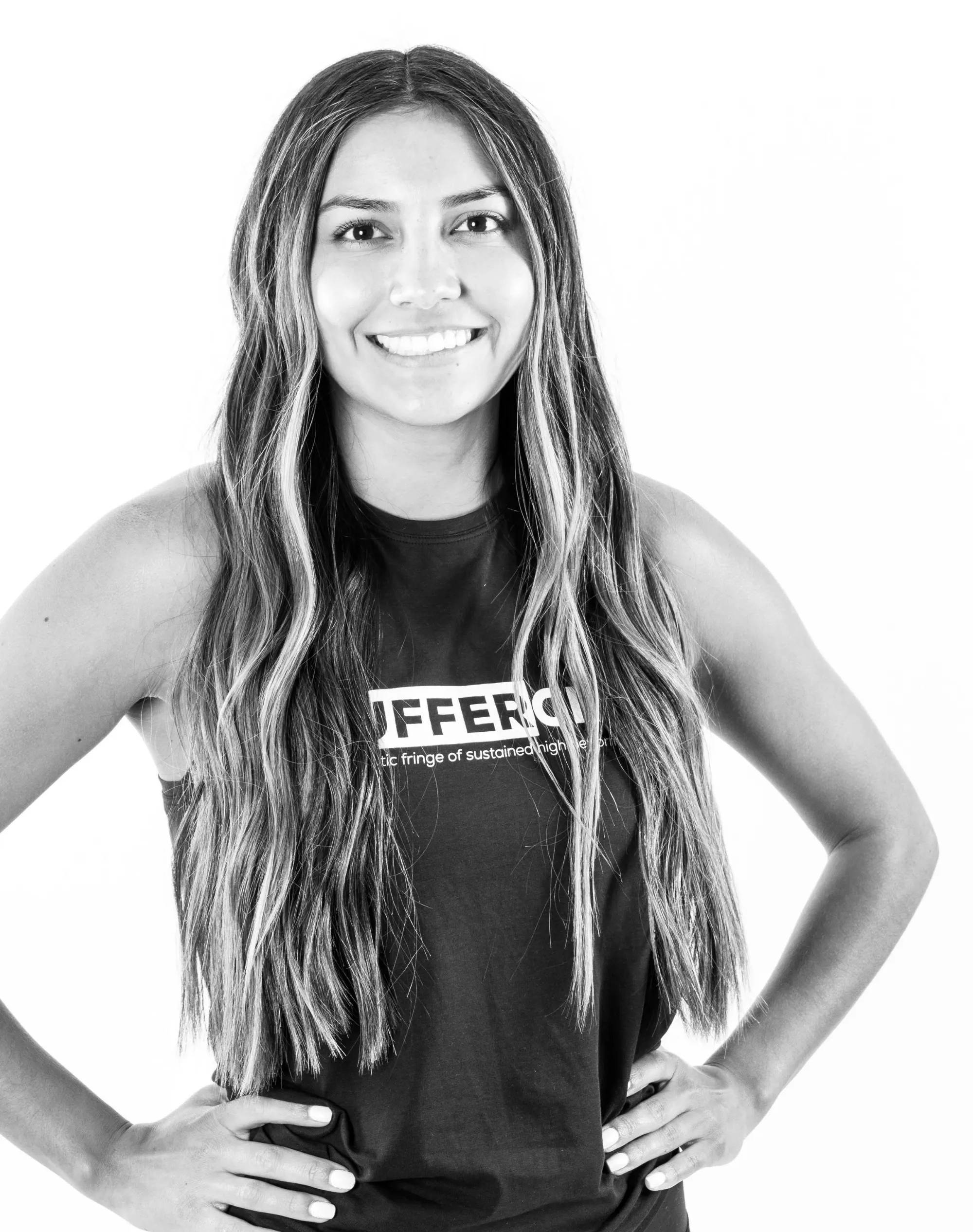 Contact Anna for Questions about SufferCity & Mandate Fitness